HSE Electrical has a diverse range of experience from new builds, to refurbs to replacements, on small domestic jobs and maintenance contracts, to huge industrial warehouses and solar farms.
In particular, we've worked with many schools, hospitals and medical facilities in Toowoomba and surrounds. From 2012 to 2015 HSE Electrical undertook a significant amount of work in the Surat Basin, including setting up infrastructure for gas field camps, supply bases and offices in areas such as Reedy Creek, Condabri, Yuleba, Miles, Chinchilla, working with large companies including Leightons and Laing O'Rourke.
We've also worked internationally, with JPC Engineering on a factory in China.
Our completed projects list includes:
Potter's Boutique Hotel Toowoomba
Dalby Hospital
Lifeworks Church
USQ – McGregor School
Warwick State School – new Year 7 building
St Joseph's College Toowoomba civil and sewer Works
St Mary's College Toowoomba – manual arts refurbishment
Lockyer State High School – Year 7 infrastructure
Our Lady of the Southern Cross Dalby
Laidley Recreation Reserve – sports clubhouse and grandstand
Toowoomba Sports Ground – fire & emergency lighting upgrade
UQ Gatton Solar Research Building
USQ A Block level 1 & 2, R Block refurbishments, W Block Level 5 offices
Toowoomba Base Hospital Endoscopy Unit refurbishment
Toowoomba Base Hospital Level 1
McKenzie St Medical Centre
Fountain House refurbishment
Chinchilla Hospital upgrade
Jandowae Hospital upgrade
Red Cross Blood Service Toowoomba
7Springs Medical Centre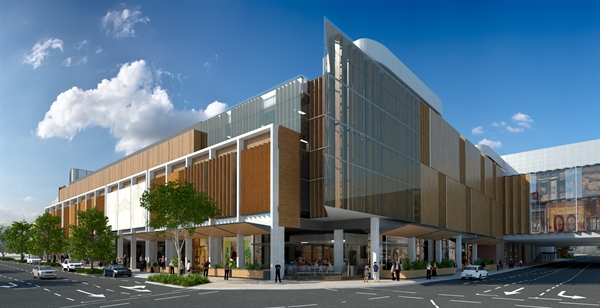 Grand Central Car Park (Toowoomba, QLD)
Client: Park Assist Sydney, TMA Group Sydney, Sensor Dynamics Melbourne
The $500 million QIC Grand Central redevelopment is one of Toowoomba's most exciting projects. When complete the project will double the centre from 45,000m2 to 90,000m2 and introduce 160 new specialty retailers. Parking at the centre will also double to a total of 4000 spaces. In a first for Toowoomba, the Grand Central development will introduce a ticketless paid parking system and LED guidance technology.
The HSE team was engaged to contribute to this project by providing electrical installation services for the subcontractors managing the parking project. Working with three different companies, HSE Electrical has assisted with installing pay stations, LED guidance lighting and cameras for numberplate recognition. We're proud to say this kind of work was a first for HSE, and the feedback from our clients has been overwhelmingly positive about our workmanship, professionalism and communication.
To ensure the shopping centre could continue operating with no interruptions the work was scheduled out of operating hours. Communicating clearly with the centre and project team to plan this work was essential, as was following all site plans, including traffic management and safety.
The quality of our work and communication has led to HSE securing an ongoing maintenance contract for Sensor Dynamics.

Charlton Caltex Service Station (Charlton, QLD)
Client: Modus Projects Sydney
In our experience in working with retail, we know it's essential there is as little disruption to operations as possible. To manage this, we work closely with the client to find solutions to meet their deadlines and are committed to working out of normal hours to get the job done.
Although deadlines were tight on this project, we met every one. We proved our commitment to working closely with other contractors, finishing on schedule and providing assistance to other trades to facilitate the opening of the service station.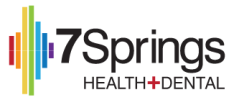 7Springs Medical Centre (Toowoomba, QLD)
It goes without saying an uninterrupted power supply for a medical centre is essential. When 7Springs Medical Centre in Kearney's Spring was under construction, HSE Electrical were called to help with this complex project. This is a solid two story building with a basement and top floor and the majority of the wiring is located in the slab of the building. We needed to put conduits in the slab and walls for easier access. With nurse call and RCD points it was essential to get power back up and running as soon as possible.
We worked in partnership with the engineer and customer to plan this project, putting into place a back up generator and working out a schedule that suited activities at the centre. The result – a happy customer and an agreement that HSE would continue all maintenance for the centre, including organising other trades if required.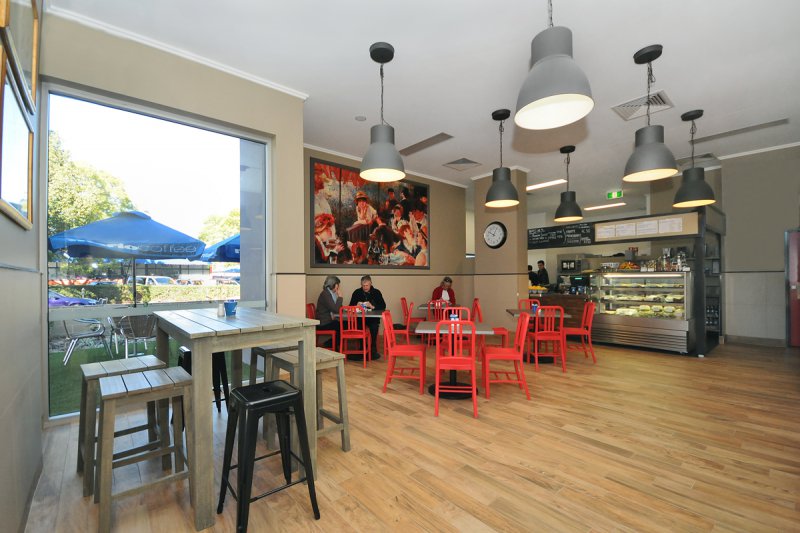 Coffee House & Laguna Apartments (Toowoomba, QLD)
The HSE team is managing the ongoing maintenance for Laguna Apartments and the attached Cafe after a successful electrical installation project. This four story apartment building with basement required conduits to be installed in slab floors throughout the building within a tight timeframe. We were pleased to deliver this project on time and on budget which has resulted in an ongoing maintenance agreement with this happy client.

Breast Screen Queensland (Toowoomba, QLD)
In 2016 the Breast Screen Queensland centre in Toowoomba moved premises to a new $1.85 million facility. With two ultrasound rooms, two clinical examination rooms, a counselling room, dedicated screening and assessment waiting areas and associated facilities this is a first class facility that demands the highest quality electrical work.
HSE were pleased to be appointed to this important project in the Toowoomba region, and with our long history in working with the medical facility, were just the right fit. Part of this wiring and fit out included wiring cut in to an existing complex. Working with a variety of stakeholders on this Queensland Government job, we ensured the project ran smoothly and was completed on time, on budget, with exceptional results.